Time for Lean Thinking?
Image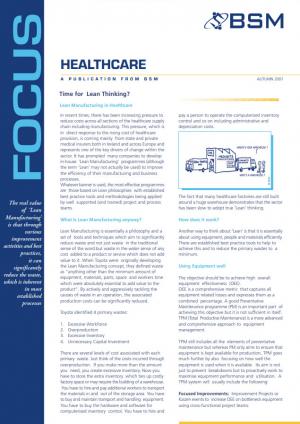 This Article examines how companies can significantly Reduce Waste and Costs by implementing 'Lean Manufacturing'.In recent times, there has been increasing pressure to reduce costs across all sections of the healthcare supply chain including manufacturing.
This pressure, which is in direct response to the rising cost of healthcare provision, is coming mainly from state and private medical insurers and represents one of the key drivers of change within the sector. It has prompted many companies to develop in-house 'Lean Manufacturing' programmes (although the term 'Lean' may not actually be used) to improve the efficiency of their manufacturing and business processes.